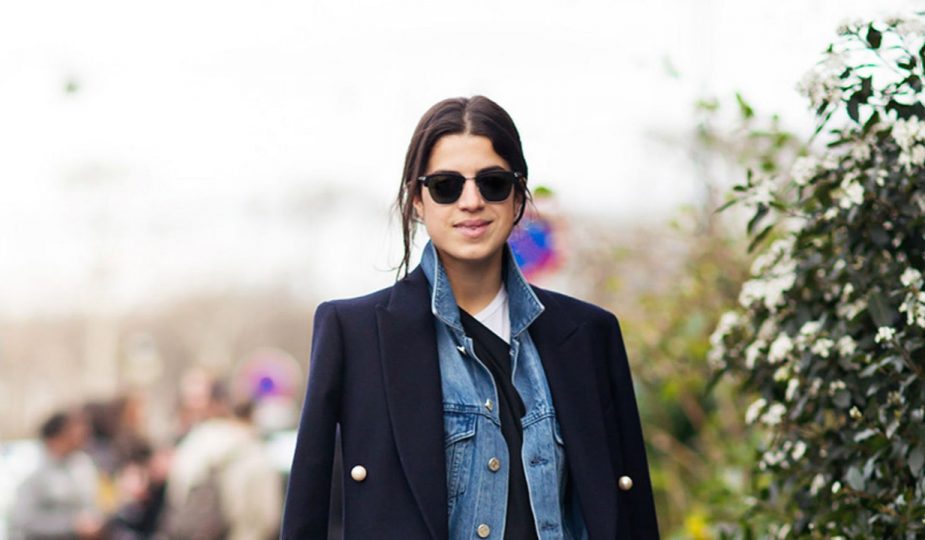 There is something inherently sophisticated about a double-breasted blazer.  More popular for men than they ever have been for women (think 1930′s power players and old boys club smoking lounges), perhaps it is the more recent focus on androgynous style that has me thinking about the old world suiting.  Oh how the times (and my style) have changed…
In monochrome suits or in the form of over-sized coats, I love the put-together look of it all.  Power women who are power professionals in power…suits.  Thus, my continued obsession with shaking up work wear has brought me to this – overlapping fabric, multiple buttons and double-breasted construction.  But it doesn't appear that I am the only one – everyone from Miroslava Duma to Hanneli seems to be dipping their toe in the double-breasted pool.
And last and most certainly the least, there's this bozo.  You see, this isn't just preaching but practice my friends. In a vintage Dior blazer that I would chalk up as perhaps my most prized under-priced find, my obsession comes full circle.  Happy suiting.